Presentation at the Hanseatic Blockchain Institute (HBI) in Hamburg, Germany
Last week, our founder and CEO Benjamin Leiding, gave a presentation at the Hanseatic Blockchain Institute in Hamburg, Germany on the topic of "Enabling the Vehicle-to-Everything (V2X) Economy".
The talk covered the vision and achievements of our partner Chorus Mobility. As already mentioned in our previous posts, Chorus Mobility won the prestigious MOBI (the Mobility Open Blockchain Initiative) Grand Challenge in the beginning of 2019 – a hackathon loosely modeled on the DARPA grand challenge for autonomous driving which captured the public imagination and launched the autonomous driving revolution. The ultimate goal of the challenge was to create the first viable, decentralized, ad-hoc network of blockchain/dlt connected vehicles and infrastructure that can reliably share data, coordinate behavior, and thereby improve urban mobility.In addition, Benjamin shared further thoughts on the upcoming Machine-to-Everything (M2X) economy and Chaindriums as well as Chorus Mobility's ongoing research on business transactions, interactions and collaborations among autonomous vehicles and machines in general.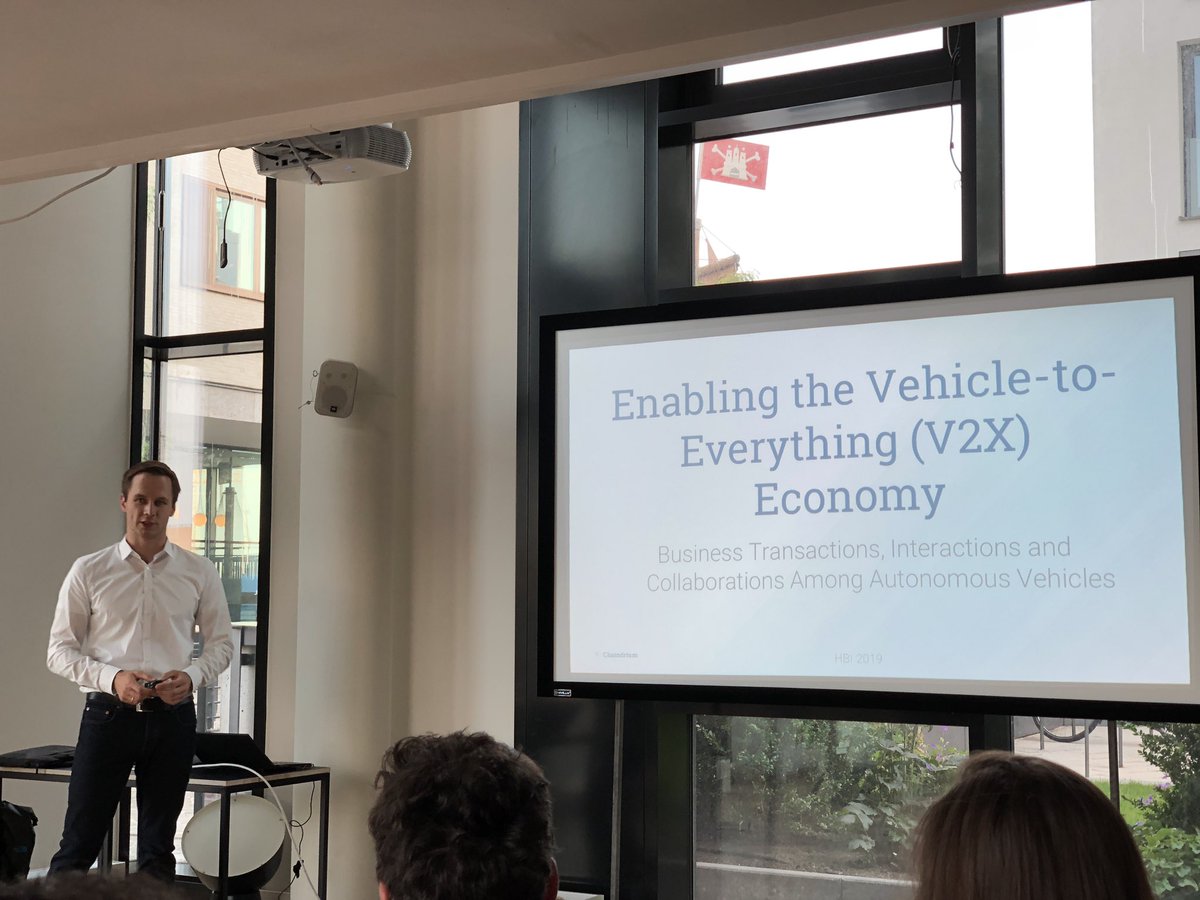 Picture provided by https://twitter.com/ArwedK/status/1166064004177047553